The healthy and healing properties of consciousness.
""Since the difficulties lie within ourselves, so do the solutions."

B.K.S. Iyengar, Light on Life.
Patanjali wisely and compassionately provides help to heal our afflicted conscience, cultivate our mind and make our path smoother. They seem simple, but they are actually subtle and profound. These are:
Maitri
It is the development of cordiality towards those who are happy. Whenever we feel jealous of the happiness and fortune of others, we lose energy, we shrink. To rejoice in the welfare of others is to share the wealth of the world. When you feel bitter about the happiness of others, you lose all the happiness in you.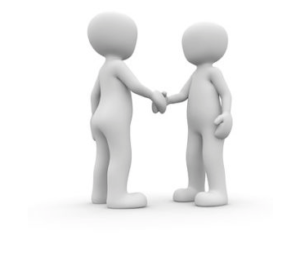 Karuna
It is to have compassion for those who have a hard time. It is more than mere sympathy, it is a stimulus that must lead to action. True compassion is powerful. It involves the question: What can I do to help? Compassion is to recognize that we are similar and we are related.


Mudita
It is to cultivate joy towards those who are virtuous. The virtue of others is not a threat to our own inability, it is an edifying example. Not only outstanding people, like Gandhi, fulfill that role. An athlete talks about his victory, with modesty, gratitude and generosity towards his opponents, isn't this virtuous behavior joyfull to you?


Upeksa
To cultivate equanimity or neutrality towards those who are full of vices. BKS Iyengar said: "When you are tough towards the defects you perceive in others, when you condemn and disdain victims of vice and you use their misfortune to feel superior, you are playing with something very dangerous. Your attitude should be: 'If it weren't for the grace of God, I'd be there too.' If not, you will be creating the conditions to fall. Besides, it is exhausting wasting time criticizing others. " The yogis understand the flaws of others by observing and studying them in themselves. This practice teaches you to be benevolent to everyone.
In addition to these properties, Guruji refers to Pranayama as a great help to quiet and calm our mind and emotions. "The exhalation empties the brain, giving it a quiet modesty. When you empty the brain, you are also emptying the memory toxins. With exhalation and retention you release resentment, anger and envy. Exhalation is a sacred act of surrender, of abandoning the ego. Yes, of course, the ego returns, but the memory of experiencing peace acts as proof that these obstacles are not insurmountable; they can be detached and removed."
---
Bibliography:
BKS Iyengar Luz sobre la vida, Editorial Kairós, pp. 135-140.